At the beginning, the Brasserie Saint-Germain or Page 24 was only 3 partners, two brothers and a friend. Over the years and thanks to its rising success, the team grew up and today, 11 wonderful people are working in the small company. As we say, the crazier we are, the more we laugh !
Stéphane, the manager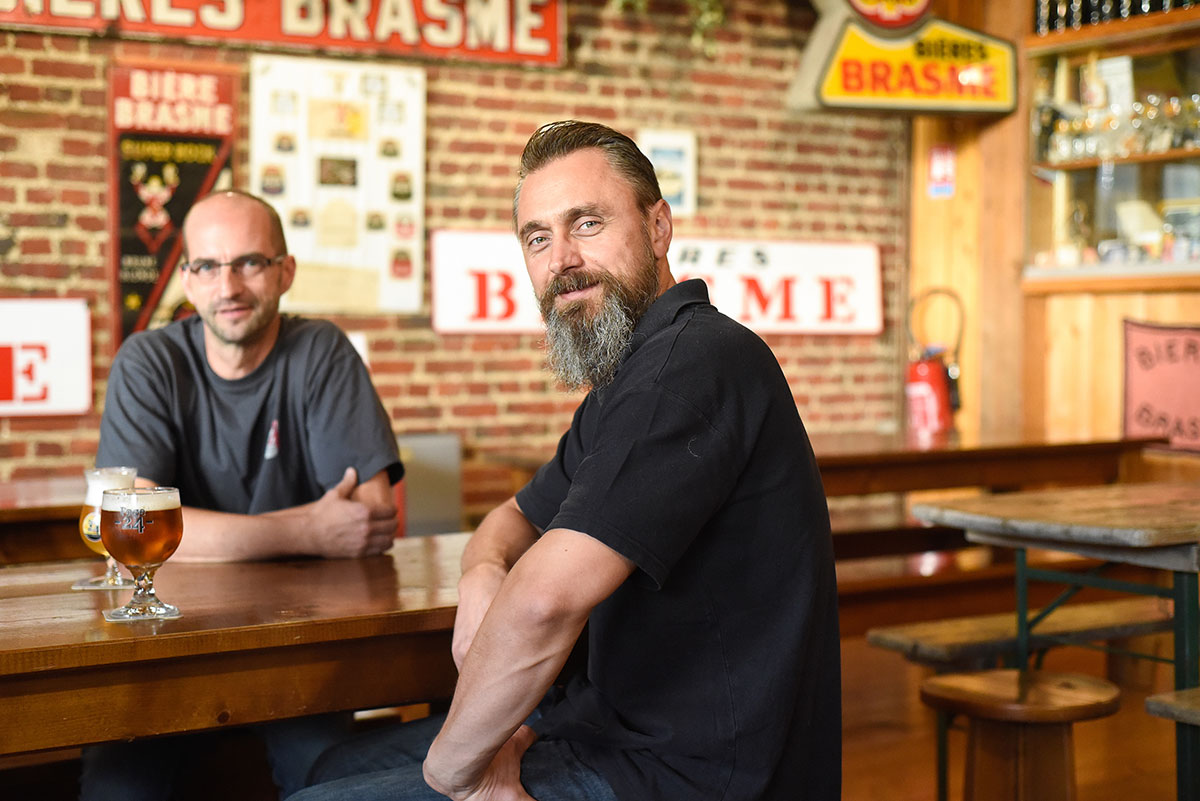 Stephane leads the Page 24 brewery but he isn't the boss who just stays in his office giving orders and that's it. He loves touching to everything, take care of the brewing part, handling and loading trucks himself. Communication via social networks, think about new ranges with the brewer but obviously, he must do a « bit » of administrative tasks. We can say, he is multifunctions and very versatile in its kind, a real electric battery.
Vincent, the passionate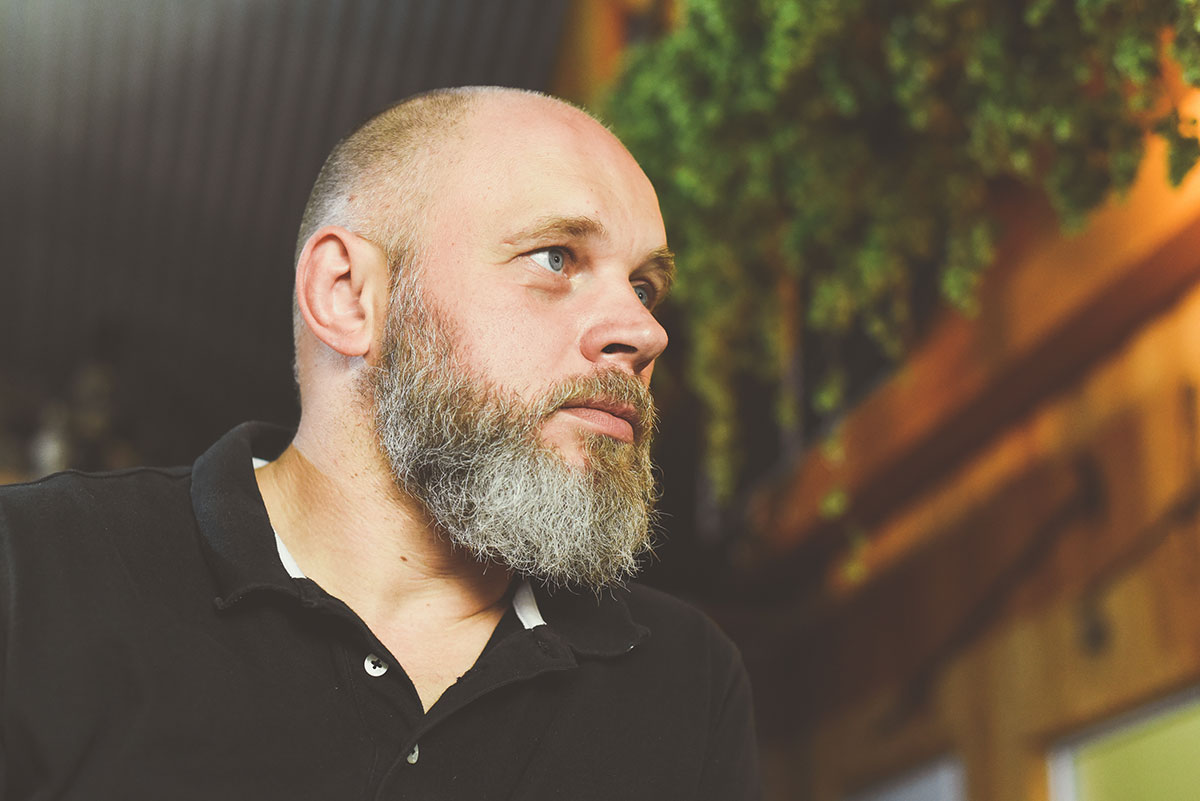 Vincent, Stephane brother is the brewery co-leader but he works on the commercial part. He organizes special events, looks after professional suppliers and cellarmen to provide them with access keys to permanent products as well as to new products. He manages barrel orders for bars, bottle orders for specialist salers and the various trade fairs. The Page 24 beers sale, it's his thing and he's doing it pretty well and mostly with passion.
Hervé, the organizer
Herve, food engineer is also co-leader and responsible for production. He handles production and supply schedules but also the flows necessary for the manufacture of the famous beverages. He gets his hands dirty from the storage warehouse, loads and unloads delivery trucks, organizes and guides its management. Distributing Page 24 beers, is what he knows to do.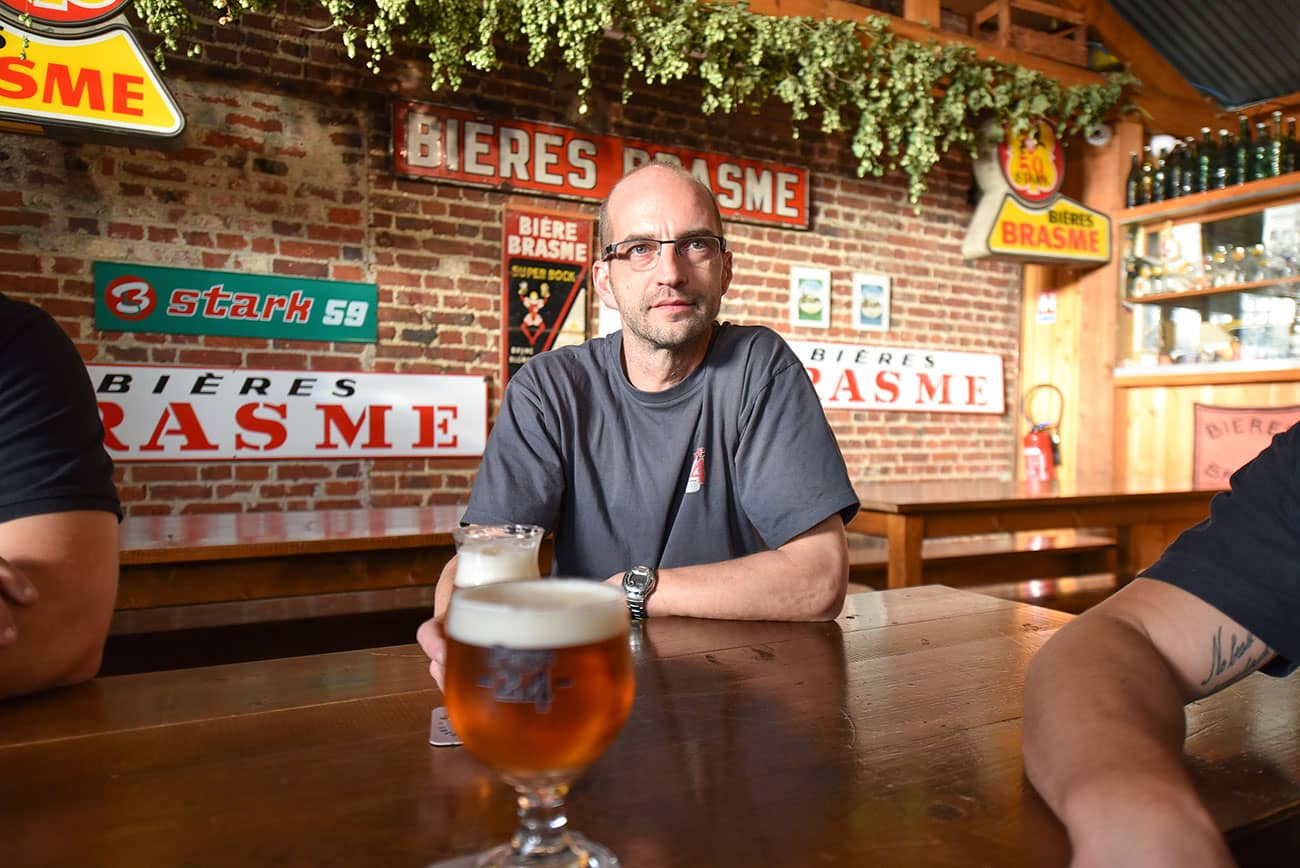 Here we are, you know almost everything about us, passionate by beer and reunited around this passion. Everyday, we work hard in order to always do better and achieve our goals while remaining humble and keeping our feet on the ground. We are a local brewery expanding but we want to stay in a making process respecting the artisanal manufacture of beer.